SHP Level 4 Online - June 1-12, 2021 Information & Registration
202106 SHPL4 Online - Jun 1-Jun 12, 2021
School of Healing Prayer® Level 4 Online - June 1-12, 2021
This course is a two-week, amazing online interactive experience. Level 4 builds on the previous Levels 1-3, focusing on some of the more advanced topics that are encountered during ministry, such as Addictions, Spiritual Warfare and Advanced Deliverance. Students will have the opportunity to:
Learn from CHM's anointed team through streaming video
Have access to content from CHM's archives that is only available on this platform
Participate in live webinar practicums through a video communication platform
Be refreshed through a corporate ministry experience with Judith MacNutt and our team
Have access to a downloadable PDF of notes for each topic, as well as many other downloadable PDF resources for prayer ministry
Date: June 1-12, 2021
Venue: Online
Cost: $395.00 per person (not for shared use)
Speakers:
Judith MacNutt, President of Christian Healing Ministries
Dr. Drew Edwards
Judi Henderson
Lee Ann Rummell
Ken Polsley
Cheryl Williams
Sheri Grady
Gary Webb
About Event
The online platform consists of two week-long modules. During week one, you will complete the lessons in Module 1 at your leisure. At the end of week one, join CHM's ministry staff via a video conferencing webinar on Saturday, June 5 at 1:00pm (EST) for a review of CHM's model of ministry and an interactive conversation and practicum.
During week two, you will complete Module 2. Again, you will be able to engage with these lessons all at once or spread out over the week. At the end of week two, on Saturday, June 12 at 1:00pm (EST), join us for a live Q&A video conferencing call and healing service with Judith MacNutt and the CHM Ministry Team.
You will have access to the online school through Saturday, June 26, 2021.
Requirements for SHP® Level 4: Please read
All students must complete both Levels 1, 2 and 3 before taking Level 4.
CHM's training is experiential in nature. While we highly encourage people to engage with our schools via CD or DVD, we ask that you participate in at least one CHM-hosted live or online Level 1, 2 or 3 before taking Level 4. Our schools are model-based and build on one another, so the experiences of practicums, demonstrations and personal ministry are very important to prepare you for your participation in Level 4. If you have questions, please contact the CHM Registrar.
If you have not had the opportunity to come to a CHM-hosted live or online school and would like to participate in Level 4, please attend our Renew and Review Online course before Level 4 begins. See our Event Calendar for the latest dates.
**You may also register for our Renew and Review Online course if you have already attended a CHM-hosted Level 1, Level 2 or Level 3 either live or online and would like more practicum or ministry experience before you attend Level 4.
Essentials for this course:
Completion of SHP® Levels 1, 2 and 3
Strong internet service as it is an online event
A device with a microphone and a camera
The Zoom app
Recommended Reading
We highly recommend that every student read these two books by Francis MacNutt, available for purchase in our bookstore: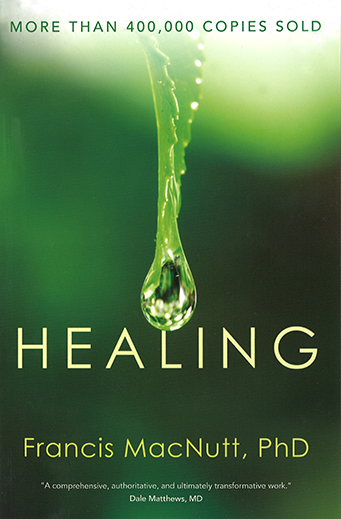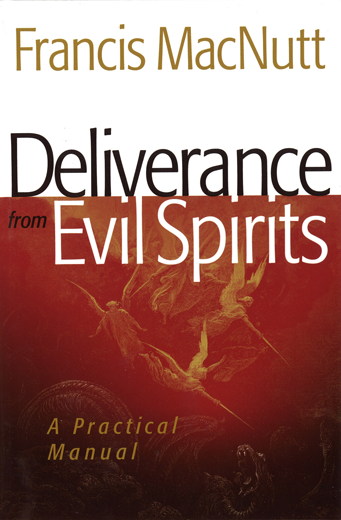 Schedule and Topics
Module 1
Understanding Addictions
Healing of Addictions
Blessings, Curses and Spiritual Warfare
Boundaries and Burnout
Advanced Deliverance
A Prayer Minister's Look at Freemasonry
Live Practicum (Saturday, June 5 at 1:00 pm EST)
Module 2
Sin
Suffering
Trauma, Capacity and Community
Understanding and Praying for PTSD
Organizational Strategies for Healing Prayer
Live Q & A and Healing Service with the CHM Ministry Team (Saturday, June 12 at 1:00 pm EST)
A note about CEUs (Continuing Education Credits)
CHM's School of Healing Prayer® is accredited with the State of Florida Board of Clinical Social Work, Marriage and Family Therapy and Mental Health Counseling. Log in to CEBroker.com and search for School of Healing Prayer. For additional information, please contact the CHM Registrar (registrar@christianhealingmin.org).
Registration Information
Online registration closes on Wednesday, June 2 at 2:00pm (EST).
Please see our Cancellation Policy for more information if you are unable to make the event after registering.
You are registering for School of Healing Prayer® Level 4 Online June 1-12, 2021
By registering for this event, you are accepting the Terms & Conditions set forth by Christian Healing Ministries.